Announcing the winners of Season 4!
Season 4 is now over and we're excited to announce the top 10 winners below. Also as announced in our 1.3.7 patch announcement that went live yesterday, we've also made some anticipated changes to our ranking system, so that you'll be able to keep track of your lifetime ranking, as well as the current season ranking.
From many players, down to 10 wielders, 1 winner came out on top.
Hailing from United States, Crystal Commander is the champion of season 4.
Furthermore, our engineers and wizards in our top secret Wands Factory finally finished their work on the exclusive wand Invicta, awarded to all top ten players of season 4.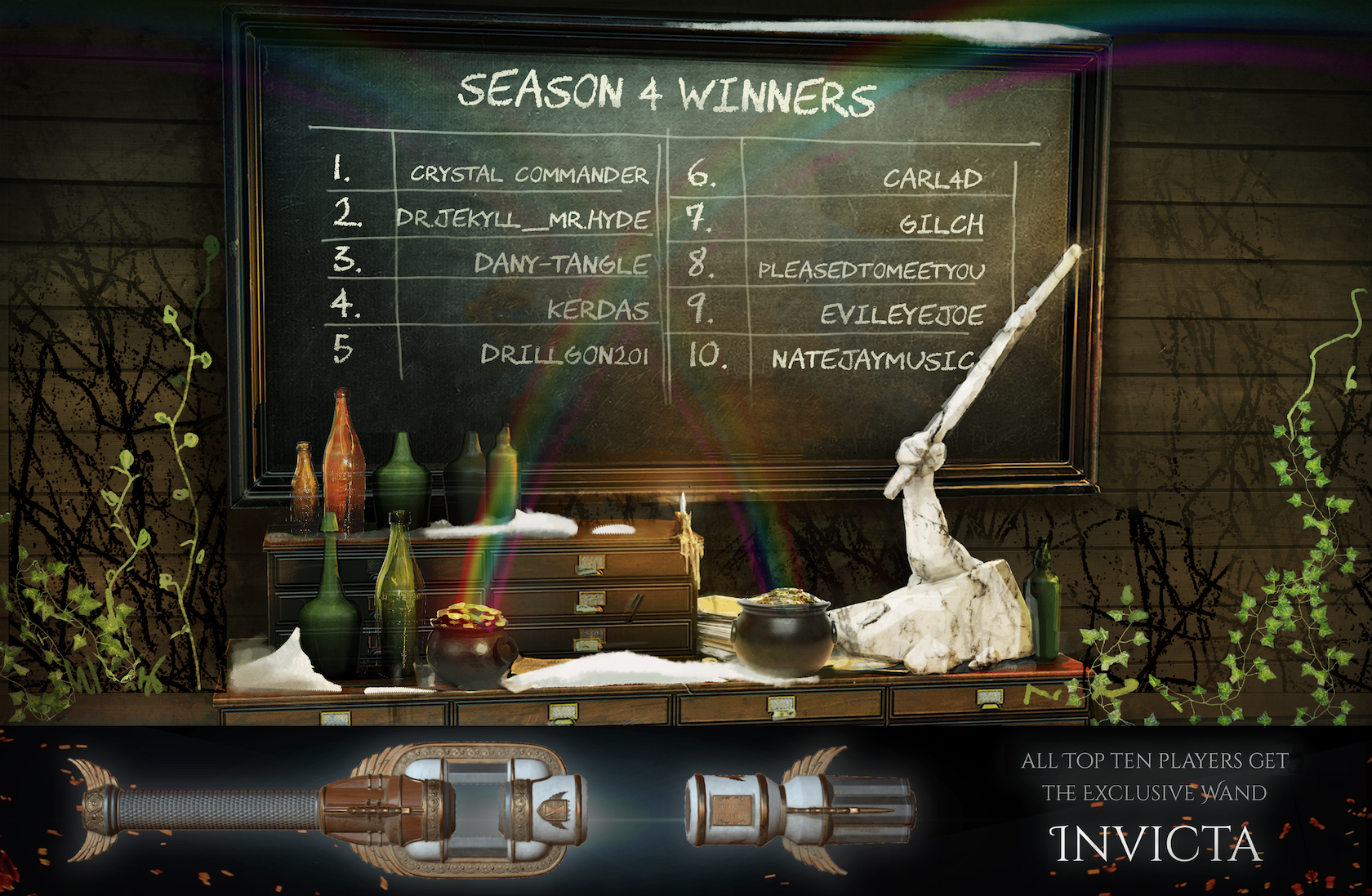 The post Season 4 Winners appeared first on Cortopia Studios.